Wednesday, February 29, 2012
Check out the gunboats
Texas State Troopers are using now!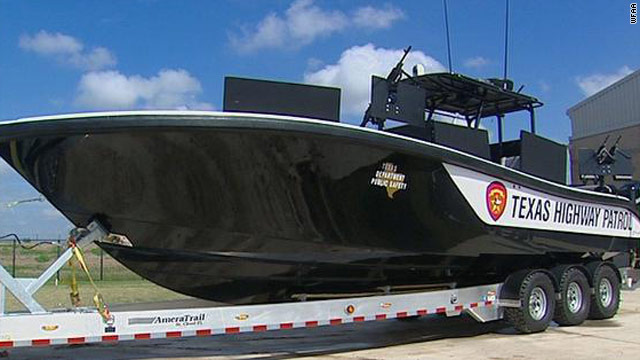 From CNN.
Saturday, February 18, 2012
Nevada Approves Regulations For Self-Driving Cars « CBS Las Vegas
CARSON CITY, Nev. (AP) — Nevada is envisioning a day when taxicabs might shuttle fares without a driver, or people with medical conditions that make them ineligible for a license could get around with a virtual chauffeur.
The concept took a big step when Nevada became the first state to approve regulations that spell out requirements for companies to test driverless cars on state roads.
Click on the link above to read the rest of the story...
Friday, February 10, 2012
From the pages of
Life Magazine, Dec. 15, 1942
, comes this illustrated list of the vehicles available at the very start of the U.S. involvement in World War 2.  Enjoy!
Click on the pages to enlarge them.
Page 1